Songbird Symphony v0.2
UPDATE!
The game now has a Steam Page!
https://store.steampowered.com/app/909820/Songbird_Symphony/
Please add the game to your Steam Wishlist if you enjoyed it
Thank you very much for supporting Songbird Symphony!
The game will be out on July 25th 2019 on Steam, Nintendo Switch and PS4 :)
-----------
Hey everybirdy!
We've been working hard here at Joysteak Studios to finally bring you a brand new update to Songbird Symphony!
We've decided to shift the focus away slightly from the rhythm puzzle platformers to feature more of the world we've built and encourage exploration and environment interactions, and also allow you to access the main meat of the game easier - the songs!
And yes, there are more songs (and birds!), so enjoy!
~~~~~~~~~~~~~~~~~~~~~~~
(For the best experience, download the game instead of playing it in the browser!)
Songbird Symphony is a 2D musical adventure game depicting the tale of a young bird named Birb as he leaves the safety of his nest to confront the outside world and discover his true identity. Along the way, he encounters other feathery denizens and learns the language of the forest, ultimately unveiling his destiny.
The game is in active development, with a TBA release date.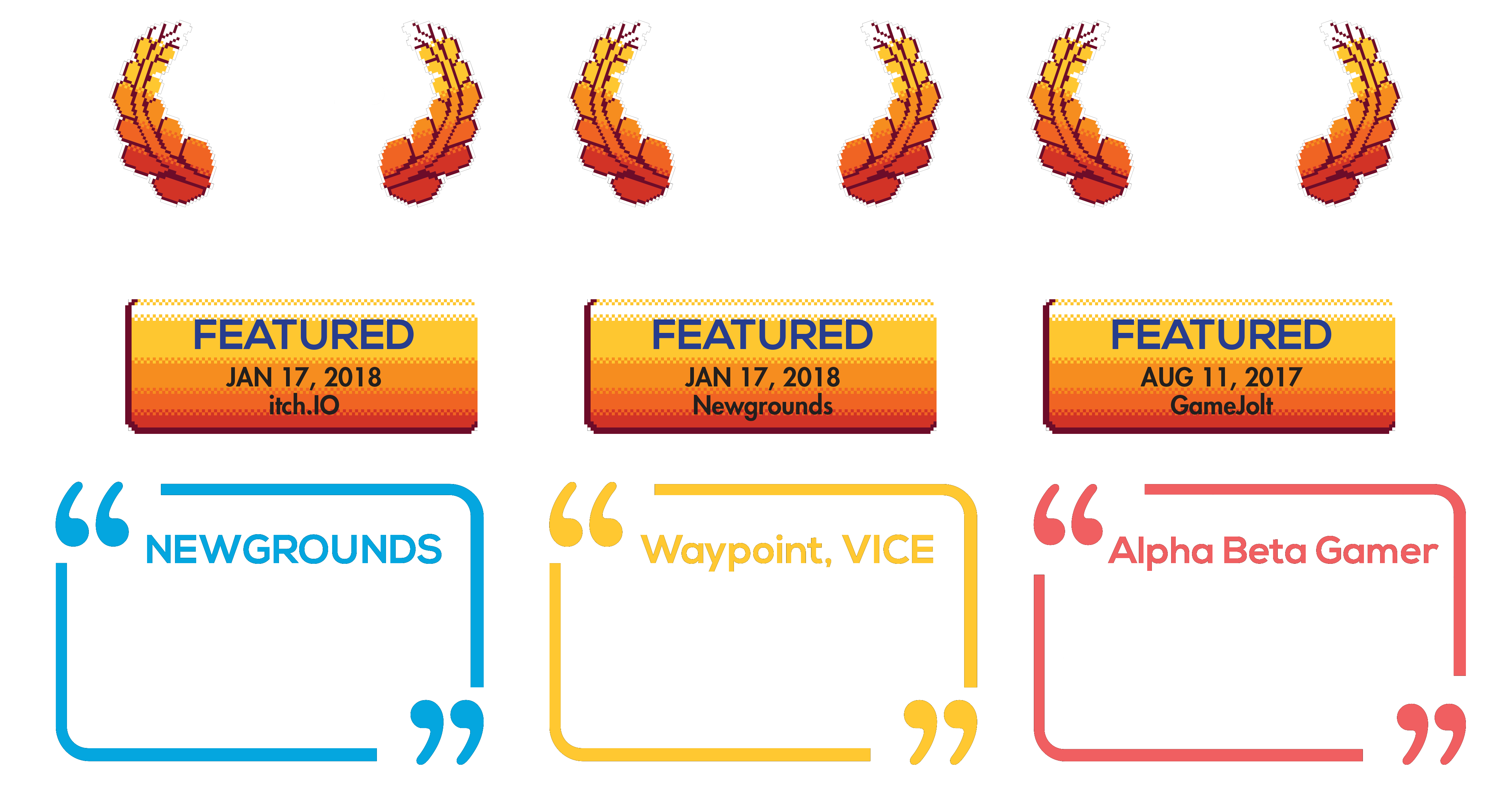 Follow the progress of the game:

Joysteak Studios is an independent game studio made up by 3 friends, making heartfelt, soulful games since 2017.
We are working off a very tight budget now. If you like this game and wish to see this game reach full completion, you can support us here!
Thank you for playing!
Download
Click download now to get access to the following files:
PC_Songbird_Symphony_Demo_0.23.zip
89 MB
Mac_Songbird_Symphony_Demo_0.23.zip
92 MB